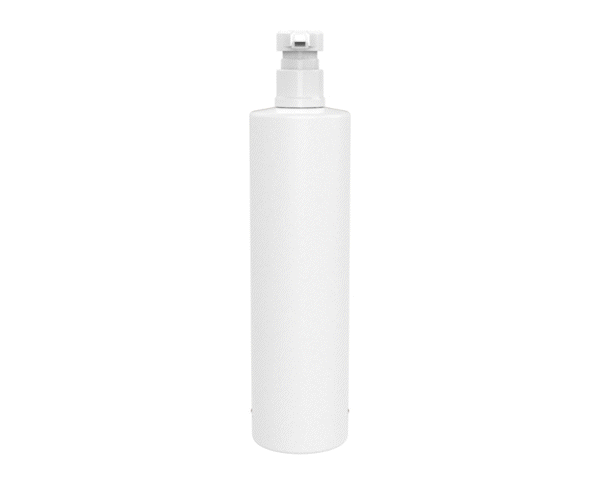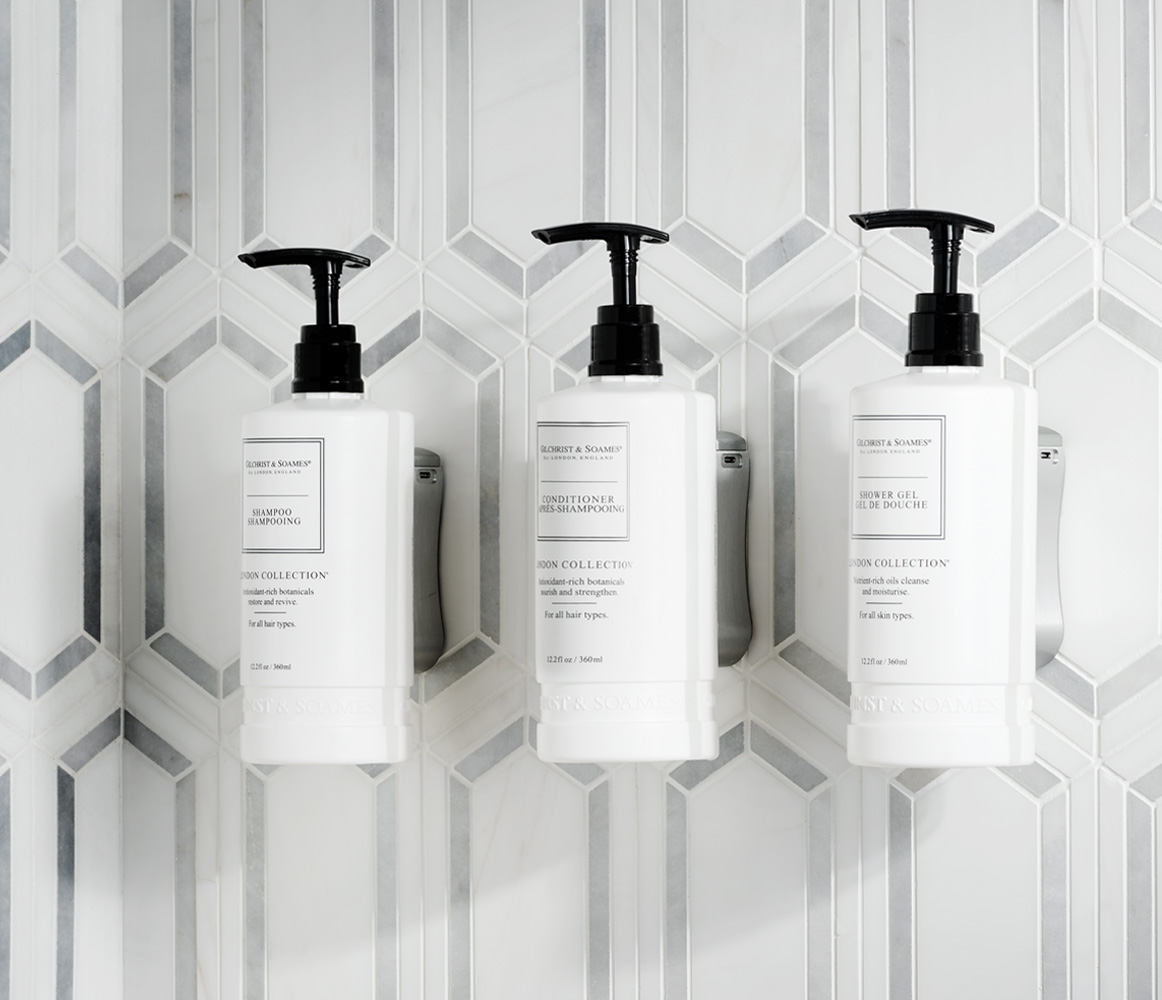 Mini-Bracket
Our latest dispenser with retail bottles and a discreet bracket.
Retail style bottles are the star attraction of the disappearing Mini Bracket dispenser solution. The locking individual aluminum or ABS plastic mini-brackets are mounted easily with 3M tape or screw fixings and remain hidden behind each bottle.
Products are offered in non-refillable bottles with discreet liquid viewing windows so housekeeping staff know when it's time to replace and recycle. The bracket can be opened using the key and is attached by sliding the bottle on and closing the lid to secure.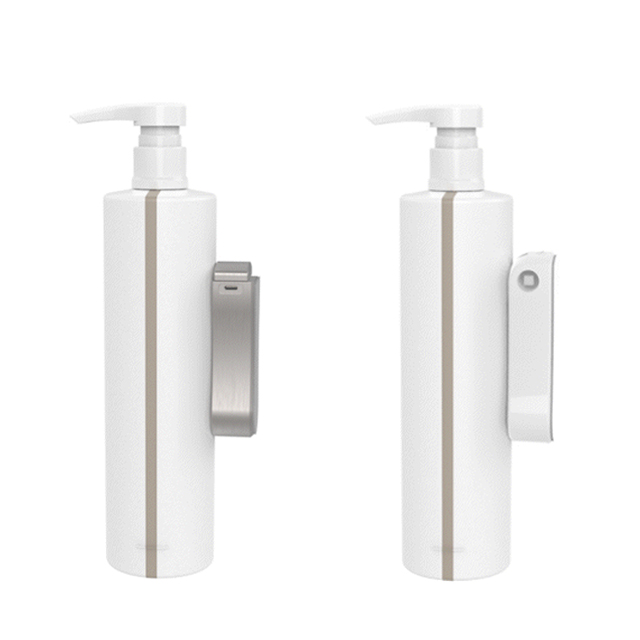 Hotel Guests
Delivers positive luxury image to guests
Easy pumping dispensing action allows easy access to dispenser
Lockable fixture allows guest to feel confident formulas are not tampered with

Hotel
Supports your commitment to sustainability
Supports standard recycling stream
Lockable fixture
Allows flexibility of different brands, styles and retail aesthetic to enhance your guests' experience

Housekeeping
Offers easy access to unlock and replace bottles
Durable Aluminum or ABS plastic material, designed for easy cleaning
Features a secure locking method
Formula viewing window allowing quick fill level visibility

Hotel Engineering
Easy wall application with double sided tape and silicone or screw fixings

ABS Bracket
Built with low cost, durable ABS plastic material
Reduced number of parts, simplified bracket design and structure for easy assembly
Strong durability as a result of ultrasonic welding assembly of body and back panel
One secured lock bezel solution and proven locking mechanism
Secure open and close mechanism with easy to use, 90 degree key turn
Easy clean surface with soap and water or standard market cleaner
3M double side tape and screw installation options available
Recyclable through normal recycling stream

Aluminum Bracket
Built with premium aluminum - a lightweight, sustainable, 100% recyclable and re-usable material
Delivers luxury look and finish - small bracket size and discreet appearance
Reduced number of parts, simplified bracket design and structure for easy assembly
Corrosion-free surface
Strong durability as a result of casting manufacturing process
One secured lock bezel solution and proven locking mechanism
Secure open and close mechanism with easy to use, 90 degree key turn
Designed for minimizing water or soap-water residue
Easy clean surface with Ecolab recommended cleansers - daily care required
3M double side tape and screw installation options available